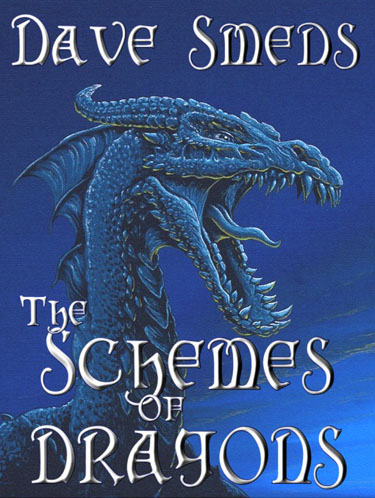 "Schemes of Dragons"
Mixed Media 2003
Originally done in black prismacolor, that was then scanned and printed onto various canson papers and hand colored to different effects.
The final font is the author's call, the slightly faded effect to the blue, the publisher's.
For the ebook "Schemes of Dragons" by Dave Smeds
Published by Scorpius Digital
This site is © 2007-2013 Douglas Herring and Rights to all content present are strictly reserved!